This Jeep Goes The Distance!!
Extended Drain Intervals let the daughter-in-law go20,000 Miles Between Oil Changes!!
She HATES to change oil!!!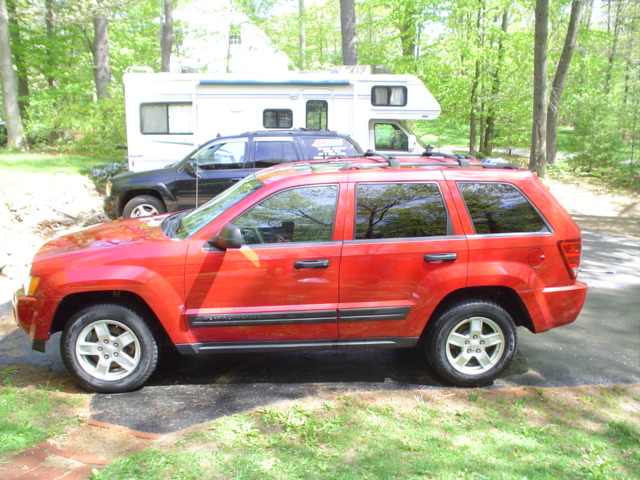 Meg's 2006 Grand Cherokee
5W/30 Amsoil Synthetic Performance Oil (ASL)
Amsoil EA034 Oil Filter
NOTE: Anyone considering extended drain usage should ONLY use Amsoil oil filters which are designed for 15,000 to 24,000 miles. Owners NEED to carry extra Amsoil motor oil for top-off use. Most vehicles will need some added oil as time goes on. ALWAYS check dipsticks every week or two.
send for FREE Amsoil product catalogue